Witchdoctor Dual Lead Series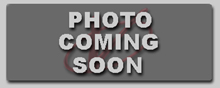 "Designed for Modern Metal tones - Searing high-gain, big bottom end & a killer clean channel makes the Witchdoctor™ a must for Metal players! This amp is not for the weak hearted!"
DESCRIPTION
Hand crafted, built & assembled in the USA
2 or 3 channels. This amp is either a 2-Channel amp w/ Solo Boost or a 3-Channel amp with shared EQ on the gain channels
Instantaneous / seamless footswitching! No snaps, no pops, no pauses, etc - Flawless channel switching!
Both channel are 100% discrete from one another
Each channel has its own dedicated circuitry allowing for each channel to be designed & voiced to its maximum tonal potential
Change tubes on either channel without altering the tone on the opposite channel
EQ Controls. Each channels EQ is very active, responsive and musical. Adjust the Global control to taste & use the Bass, Mids & Treble to fine tune your tone.
CLEAN CHANNEL FEATURES
Chimey, deep & lush - Great for Fender'esq & Dumble'esq lovers
Volume (pre)
Master Volume
EQ - Bass, Mids, Treble
Global Control
GAIN CHANNEL FEATURES
Designed for modern gain levels - Great for shredders & full-on metal bands
Gain (preamp)
Master Volume
EQ - Bass, Mids, Treble
Global Control
SOLO BOOST / CHANNEL
Footswitchable
Solo-"Gain" (preamp)
Solo-"Master Volume"
Shares EQ with Gain Channel (2)
FRONT PANEL
1 - 1/4" Input Jack
Clean Channel
Gain Channel
Bottom Control
Mid-Slice
Presence
Pilot / Indicator Light
Heavy Duty Carling Power Switch
Heavy Duty Carling Standby Switch

REAR PANEL
1 - 1/4 Footswitch Jack
Speaker Jacks - 4, 8 & 16 Ohm
Fuse Holders - Mains & HT
Detachable 3-Prong Power Cord (IEC connector)
USA AC Voltage - 110V
Export Voltages also available - 120V, 220V & 230V. Please specify when ordering

ADDITIONAL SPECS / FEATURES
Footswitch Rugged 2 button footswtich comes with amp. 1/4" TSR jack
Components are chosen for tone, feel and maximum reliability.
Mercury Magnetics Custom Transformers
V50/50 8FT IEC Power Cable
100% hand wired using garolite and eyelets
Teflon wire - Aerospace Grade
Aluminum Chassis with fully Welded Corners
Rugged Handle
Warranty
TUBES
50 & 100 watt Models
Power Tubes - EL34's - 50 & 100 watt models (other choices available)
5 - 12AX7/ECC83 preamp tubes
25 watt Models
Power Tubes - 6V6's
5 - 12AX7/ECC83 preamp tubes
AMP DIMENSIONS FOR ROAD CASES / PRICE
| Model | L | W | H | H w/feet | Price |
| --- | --- | --- | --- | --- | --- |
| Witchdoctor 25 | 29.50" | 8" | 10.50" | 11.50" | 3,690,- EUR |
| Witchdoctor 50 | 29.50" | 8" | 10.50" | 11.50" | 3,690,- EUR |
| Witchdoctor 100 | 29.50" | 8" | 10.50" | 11.50" | 4,100,- EUR |